You are cordially invited to
How to Get Clear, Healthy, and Beautiful Skin Webinar
Sunday, Feb 17th 2013, 6:00 pm - 7:00 pm
Do you desire to achieve clear, healthy, and beautiful?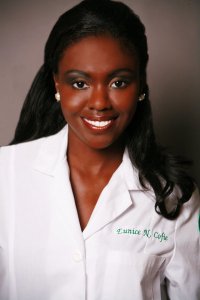 Do you have problem skin and not sure how to care for it?
G
et y
our
formula for beautiful skin from the expert cosmetic chemis
t, Eunice Cofie.
In this skin care webinar, you will learn:
How to identify your skin type

What skin care products to use

Breakthrough ingredients to treat your skin problems

How to create a skin care regimen

How to finally get rid of hyperpigmentation (dark marks)

How to get rid of acne

and much more....
Click
here
to sign-up for FREE!
Space in limited for this webinar so sign-up fast!